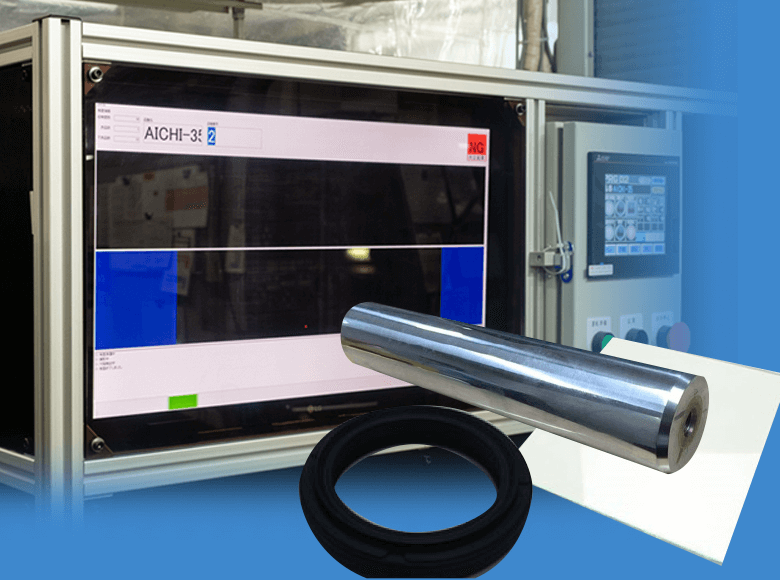 HANJU-Product
Image Inspection Systems
Detecting an array of defects
using advanced image processing technology
Sale of image inspection systems and image inspection software Support for image inspection system development
Are you having difficulty with image inspections of products?
◎ Inspection systems don't support your product due to its special shape.
◎ You're dealing with variations in inspection quality due to reliance on visual inspections.
◎ You'd like to reduce costs by decreasing the number of inspectors you use.
◎ You'd like to purchase inspection equipment but can't due to its high cost.
Expanding the scope of appearance inspection automation with a general-purpose image inspection system
We specialize in inspecting the appearance of materials and shapes that are difficult to capture with ordinary cameras, and our image inspection systems detect defects in all manner of products. We deliver additional improvements in inspection quality by using image processing based on AI (machine learning) to reduce false detection and over-detection.
A diverse range of image inspection systems
Scanner sensors

This approach lets you capture images quickly,
with inspection times of about 10 sec.

Special optical cameras

This approach, which uses various imaging technologies,
is ideal for highly reflective products.

iPod touch

Since it integrates the camera and computer,
this approach is easy to move and replace.
Compatible products
Products whose surfaces create diffused reflections

Jet-back products that don't reflect light

Transparent products like glass
Detection of product parts and measurement of dimensions, distortion, etc.

Machine burrs on products hat would be difficult to discover visually

Other
Our solutions can accommodate products with a variety of materials and shapes, including steel, cast metal, aluminum, and resin.
Characteristics
◆ Compatibility with glossy surfaces and specular reflections

Our systems can carry out appearance inspections of glossy surfaces and specular reflections, which are difficult to test with conventional image inspection systems. This capability significantly expands the scope within which appearance inspections can be automated.

◆ Compatibility with a variety of product shapes

Our systems can carry out appearance inspections of a variety of shapes, including spherical surfaces and cylinders. This capability makes it possible to install inspection equipment that suits production line needs.

◆ High-precision imaging technology

Our systems detect even minuscule defects using a diverse range of cameras and lighting setups as well as proprietary imaging methods.

◆ AI image processing for increased detection precision

Our AI learns from an enormous volume of product inspection data to reduce false detection and over-detection. This capability is effective in differentiating between resins on which it is difficult to recognize damage, dirt, and other defects and between products with complex shapes.

◆ Trial imaging for peace of mind

We offer a trial imaging service to give customers an opportunity to inspect products before making a decision to purchase one of our systems. Additionally, we sell standalone imaging software as well as entire systems.
Example systems
Company
A

・ Saved one worker's labor (decreasing headcount from 6 to 5) to lower labor costs by 17% by automating an inspection process on its production line.
・ Reduced the amount of time spent investigating complaints by 80% by creating product image data.

Company
B

・ Lowered labor costs by 20% by reducing the amount of time spent on visual inspections.
・ Lowered defect-related losses by 30% by establishing clear inspection standards.

Company
C

・ Reduced the number of inspectors dedicated to shipping from 2 to 0.5 to lower labor costs by 75% by automating inspections.