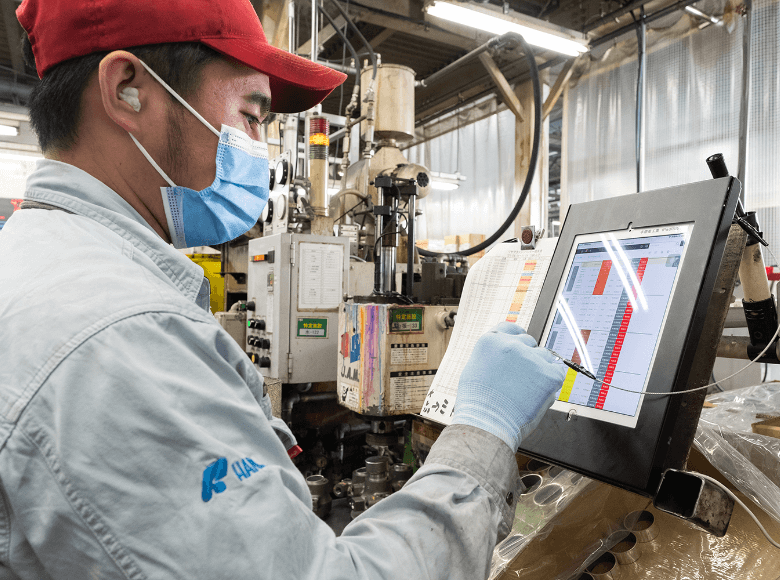 HANJU-Product
Visualization Systems
Deploying production control IT to visualize progress in the field in real time and contribute to paperless workflows
・Planning and sale of production status visualization systems
Are you concerned about production control issues like these?
◎ It takes time to ascertain the status of production.
◎ Departments are not collaborating effectively on production work.
◎ Necessary production quantities are unclear, and arrangement of materials lags.
◎ Handwritten daily reports mean information isn't reliable.
◎ Standard production control systems incorporate numerous unnecessary functions and cost too much.
Realize smooth process adjustment by visualizing production status!
By centrally managing production status online, you can visualize production status in real time. Additionally, you can improve information quality, reduce errors, and streamline management by switching from analog to digital.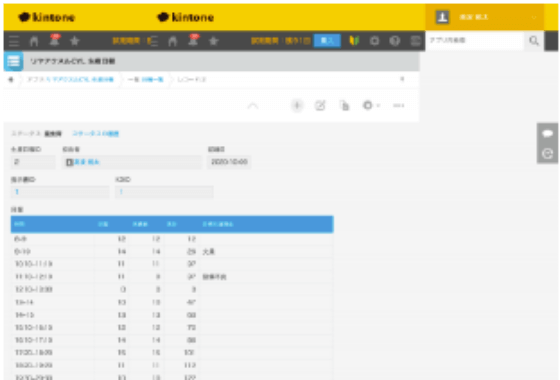 ▲ Daily report creation screen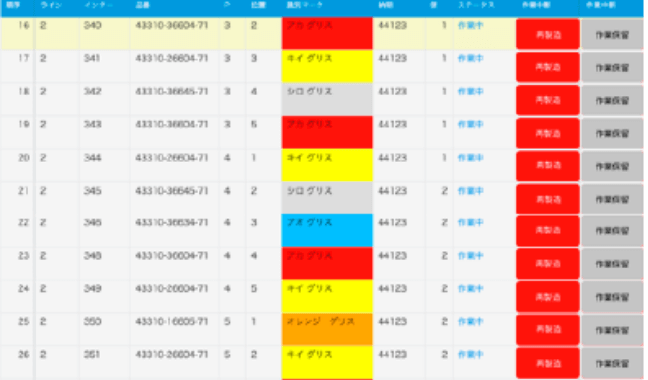 ▲ Production order screen
Characteristics
◆ Optimization of production planning through line information-sharing

Centralizing production status data with an online approach will allow you to quickly ascertain that status of all sites. Furthermore, you'll be able to develop ideal production plans by analyzing and improving that information.

◆ Lower deployment costs thanks to simple functionality

By implementing only the minimum necessary level of functionality, we can lower development costs and supply systems in an inexpensive manner.

◆ Simple, easy site operation

Our systems are easy to deploy because they can be used on a standard computer or tablet, eliminating the need for specialized knowledge.

◆ Paperless workflows for increased corporate value

It goes without saying that adopting paperless workflows is a great way to streamline operations and save on paper and printing costs, but it also helps increase corporate value by allowing you to promote your environmental protection initiatives.
■ System diagram